Traveling is an opportunity to learn about new people, places, cultures and events. Many people welcome the experience with open arms. However, not everyone feels this way due to the hassles that come with the adventure. This is often particularly true for those who would be traveling with a toddler. For the sake of your child's enrichment, we want you to know that the complications are worth it.
One of the best ways for your child to learn (and appreciate) the fact that the world is a global village and we're all connected by our shared humanity is exposure through travel. The following post takes a closer look at this, plus more compelling reasons to hit the road:
Why You Should Travel With Your Preschooler

We started traveling with my son when he was an infant. We traveled to Paris, France, shortly after his first birthday. And his passport hasn't had a rest since.

Here are just a few reasons our family has made travel a priority…

Children experience the world through travel. It gets them out of their routine and exposes them to new cultures and diversity. This is important for preschoolers who are still learning about the world around them.

My husband and I have made it a priority to travel to places where our son will meet different kinds of people than those we normally interact with. Walt Disney World® Resort is a perfect location to see the sites all in one location. Read more at Kids Activities Blog…
We've been taught to believe that road trips and small children are a dreadful combination ("Are we there yet?" ad nauseum). But a car trip is actually one of the fun activities you can plan this summer with your preschooler. You just need a few great tips to get your confidence up and avoid the pitfalls. Here are some practical suggestions from a travel-loving mom:
Tips for Successfully Traveling with a Preschooler

"On the Road Again…" that has been my life's tune all summer! Beginning with a two week car trip from North Georgia to middle Texas for my nephew's high school graduation, I filled the car with multi-generational passengers for a combined 40 hours of driving folly! Adding in several weekend and day trips to UGA to visit my college grown-ager (you know, like the middle ground between teenager and grown-up) and to South Georgia to visit my in-laws. Culminating in a fun-filled (positive speak for-exhausting) 4 day trip to Disney World. I've learned a few tips along the way that I'd love to share with you to save you a little cash, a little time and a lot of sanity! Read more at Thrifty Little Mom…
Even if you are unable to plan an actual trip, there are still ways you can help your child appreciate the diversity of cultures. One of the best methods is to take them to local places that offer a rich cultural experience. The following post highlights a cultural fair that allowed preschoolers to experience the world without leaving their campus:
Preschoolers 'travel' to other countries at fair

Preschoolers from the Fox-Liles Early Childhood Center got to 'walk around the world' and explore other countries inside the St. Francis Parish Center Friday afternoon during the school's second annual Multicultural Fair.

Students started with an empty passport and as they visited the seven stations they got a sticker from each country.

St. Joseph community members from Argentina, Belarus, Brazil, China, Congo, Vietnam and Venezuela were in attendance and got to share their country's culture with the 4- and 5-year-olds.

Adriana Larkin, who is a kindergarten teacher and coordinator of the Early Childhood Center said that her interest in learning about cultures is one reason that she came to the U.S. Read more at NewsPressNow…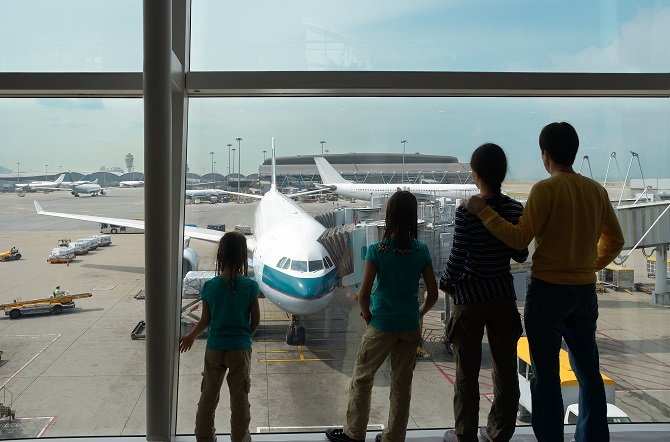 If you are in the Wake Forest, NC area, an excellent way to provide your child the benefits discussed in this post is to enroll them in Spanish for fun! Our preschool combines the loving care your child needs with immersive Spanish language education, cultural learning and lots of fun.
If you are searching for a preschool that will offer your child an educational headstart, Spanish for fun! is your best option. Get in touch with us today to schedule a tour of any of our four campuses, two are located in Raleigh, one is in Cary and the other is in Wake Forest. Call 919-881-1160 or complete the contact form on our website. We look forward to showing you why your child will thrive with us.