Parenting brings its fair share of anxieties. We want to ensure that our children receive every developmental advantage, but sometimes we're not even sure how to provide them. And sometimes, we actually create a negative impact without realizing it. The good news is there are many people who are extremely passionate and knowledgeable about early childhood development. These experts have dedicated a great deal of time and effort to researching what works and what doesn't. Let's look to them for advice.
One pitfall they warn parents against is underestimating their children's abilities. Have you ever thought that you might actually be limiting your child's development by not expecting enough? Not many parents have, but the following post describes one of the ways it could be happening:
Parents are underestimating their children's ability to learn language, claims report

Too many parents are underestimating their children's ability to learn language, according to a report.

A poll of parents by charity Save the Children revealed nearly half of those polled (47 per cent) had low expectations of their children's ability to learn reckoning they would know 100 words by their third birthday – just half the number recommended by the Government.

As a result, the children struggle to learn when they start school and could be behind in class throughout their school years. Read more at The Independent…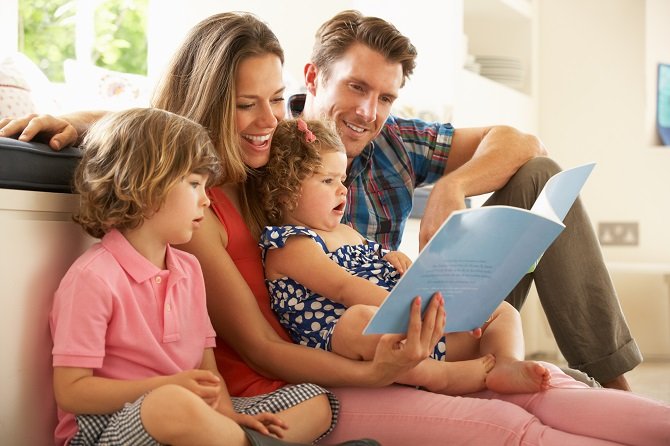 Apart from underestimating your child, you could also be hindering their progress through your own activities. The use of technology by parents can put children at a disadvantage if the time spent on their devices is not moderated. The following post explains how it can happen:
Parents' immersion in smartphones has left some neglected children starting primary school unable to hold conversations, new research warns.

Almost a third of children starting school are not ready for the classroom, with many lacking social skills, having speech problems or not toilet trained, the survey of senior primary school staff has found.

Teachers warned of children suffering from a lack of attention and interaction from parents obsessed with their smartphones.

One head teacher said: "There is limited parent/child interaction. Four year-olds know how to swipe a phone but haven't a clue about conversations." Read more at The Telegraph…
As you see, parents today need to be more deliberate about helping their children acquire the social and life skills they'll need to be successful in early education, something which is foundational for their life-long development.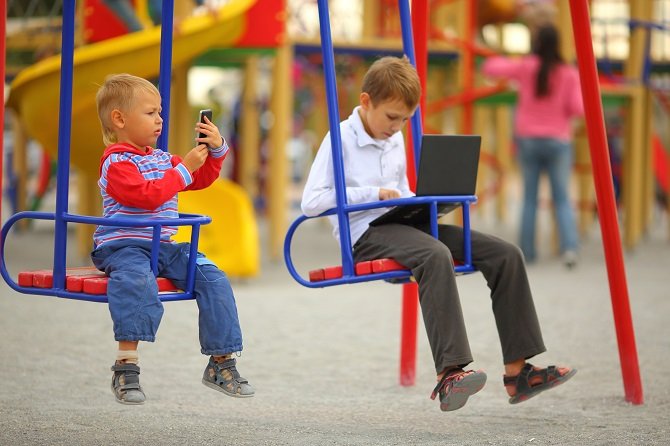 Parents shouldn't be dismayed about these findings, however. They are just two examples of where improvements can be made. The reality is there are many ways for parents to enhance the cognitive development of their children. Some of these methods are established (reading to children, encouraging their imaginations), while others might seem surprising. For an example of the latter, read the following post about the learning benefits of horseback riding:
Study shows how the effects of horseback riding improve learning in children.

Recent research published in Frontiers in Public Health shows that the effects of vibrations produced by horses during horse-riding lead to the activation of the sympathetic nervous system, which improves learning in children.

"We wanted to look into these effects because previous studies have demonstrated the benefits of horseback riding with respect to enhancing physical health and the mental effects, but few studies have addressed the effects of horseback riding on children and the mechanisms underlying how riding affects humans" says Mitsuaki Ohta, professor of Tokyo University of Agriculture. Read more at Neuroscience News…
Despite the potential benefits, horseback riding is obviously not an activity that many parents can offer their children. One important advantage they can offer, however, is a great preschool. And this is where Spanish for fun! becomes a crucial ally.
Our Spanish immersion program taps into your child's innate language-learning ability. The close interactions of teachers and children and the guided play between the children themselves facilitate play-based learning, which is known to be the best learning style for preschoolers.
If you are searching for a preschool that will offer your child an educational jumpstart, Spanish for fun! is your best option. Get in touch with us today at 919-881-1160 or fill out the form on our website to schedule your tour of any of our four Triangle area campuses. We look forward to showing you why your child will thrive with us.