Not just childcare, smart care!
We have a program for every student and every family. Whether you are looking for the ideal full-time daycare
for your baby, the perfect program for your child, an opportunity for you, or a class for the two of you together, we have it here.
Each program is personalized to you, and geared to foster development.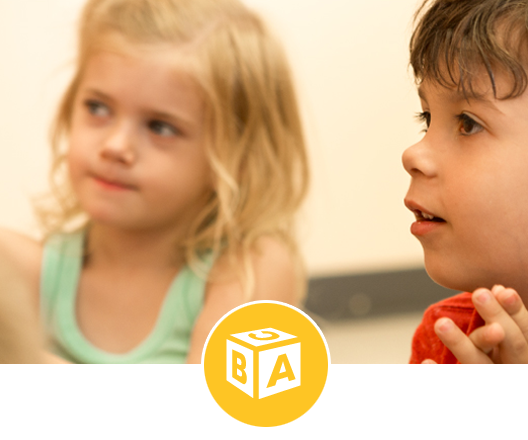 Full-Time Preschool
Can you imagine your child fluent in Spanish by kindergarten? Our daycare and preschool programs have been created to stimulate development through cognitive, social/emotional, linguistic, and motor skills. Some of the activities your child can enjoy are sensory stimulation, baby yoga, baby massage, music, environmental exploring, puppet show, science, cooking, art, literacy, music, gardening, splash and more. All in Spanish!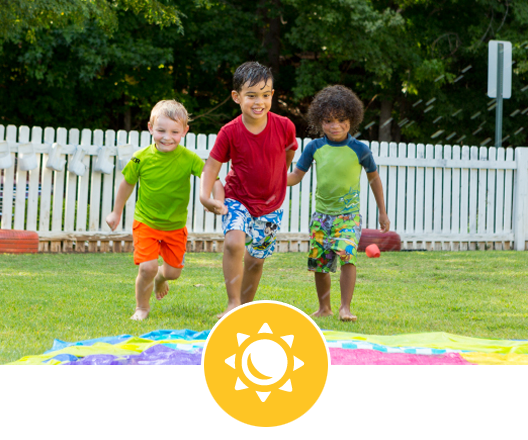 Summer Camp
Our Spanish Immersion Summer camp offers all the same great benefits of our year long day care programs during the summer. Children have the opportunity to learn Spanish through play. Some of the activities include science, cooking lessons, arts and crafts, literacy, music, gardening, Computer Lessons, Games and Sports, Gymnastics, Latin Folklore, Splash Days and much more!
Parent and Me
This is a great introduction for you and your child to our Spanish for fun! preschool atmosphere. Enjoy learning Spanish through play with circle time, baby massage, parachute, and story time. Parents and caregivers have an opportunity to connect with each other and learn the latest in childhood development.
Our caring environment will enhance early learning, build socialization skills, and increase confidence and independence. Parent and Me is directed by our own early childhood educators and taught by warm and loving individuals. Our classes promote early development and provide a strong foundation for your child's critical first years.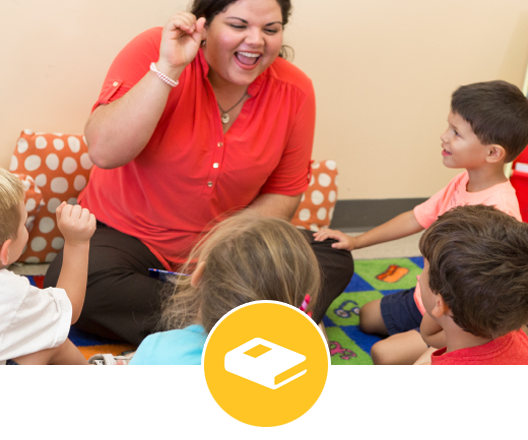 Spanish Story Time
Reading is a beautiful gift that we can offer to the little ones. It opens doors to wonderful, magical worlds that stimulate the language, creativity and imagination of children. That is why in Sff! We wish to offer parents a free space of stories, songs and language games in Spanish. We encourage you to participate in this incredible time thought of you and your children.
This time will benefit your children in the following ways:
Encourage oral expression
Develop a unique approach with the Spanish language
Gradually acquire vocabulary in Spanish
Encourage the love of books
Stimulate visual and auditory capacity
Stimulate memory
"Spanish for fun has been one of the best decisions that my wife and I have ever made."
– Jason and Charlene Cassidy
Our curriculum and practices have been awarded the highest possible rating by the regulatory officials in North Carolina.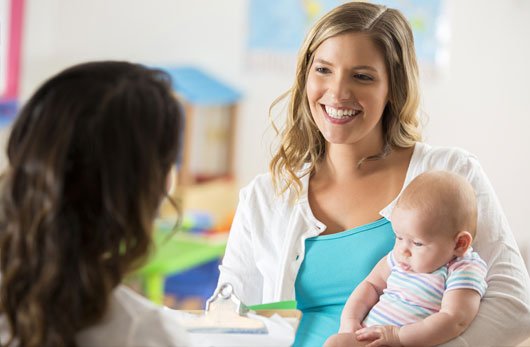 Want to know if Sff! is the right fit for your family? We understand that choosing the right childcare program for your family can feel overwhelming. We encourage you to take a tour of your desired location so that you can check out the facilities, meet the staff and learn more about our unique curriculum.
We are looking forward to meeting you!