You may feel a bit overwhelmed by all of the information that's out there about the best things to do during the first three years of your child's life. We're here to say, take a breath and relax. It's more important to know what to do with the information you have rather than simply amass data. So, in this post we're going to discuss some simple and practical things you can do with your preschooler at home. These are activities you can do even if you work most days and only get to spend a few hours in the evening with your child.
Read together
Some parents assume they should let their children do things on their own and make their own discoveries. However, the truth is you can add so much value to your child's learning when you're directly involved. One of the activities you might consider for you and your child is reading to him or her. It gives your child the ideal opportunity to learn basic language skills, simple words and pronunciation.
You can choose a book with relevant phrases to help with speech development. Any book written in simple language will be beneficial for your child, however. The best time to read to your child is at bedtime, since it's the time when you can get him or her to be still after a full day of activities.
Discover the world together
Another activity that parents can do with their children is to help them explore and discover things. Since kids at this stage are curious about everything, you can join them on this adventure. Of course, this will mean coming up with activities to keep them as occupied. Science-based activities are a great way to do this; you can have lots of fun and still guarantee they learn in the process.
Have Some Quiet Time
This may sound impossible, but it's important to have much needed quiet time during the day. Silence helps us relax and unwind, and enjoying it with your child is a great way to bond. When parents are deliberate about having quiet time with their preschoolers, kids grow up appreciating the need for quiet periods, something which will be beneficial throughout their lives. If your little one has a hard time settling down, there are activities that can help him or her sit still and reap the benefits of the quiet time.
Be effusive with your love
A very important ingredient in the healthy growth and development of preschoolers is certainty of your love. Clearly, they may not understand your words, but your actions will speak volumes. Take advantage of the five love languages of quality time, gifts, touch, words of affirmation and acts of service. Be aware of loving contact as you spend time with your little ones — it will mean the world to them.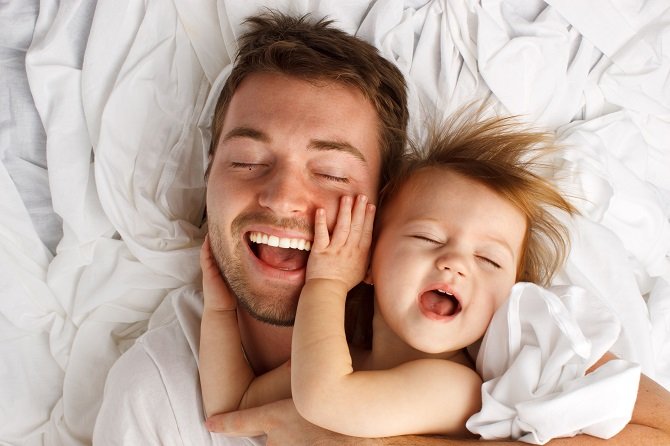 Spanish for fun! is a different kind of daycare
Spanish for fun! is a preschool that understands children's needs and is committed to their holistic growth and development. You do your best to be a great mom or dad. Reinforce your efforts by enrolling your child in a preschool that provides the loving care your child needs, along with immersive Spanish language education, cultural learning and lots of fun. Get in touch with us today to schedule a tour of any of our four campuses. Call 919-881-1160 or complete the contact form on our website. We look forward to showing you why your child will thrive with us.