It's commonly said that children's brains are like sponges ready to absorb information. However, despite the truth of this statement, there is still a tendency among parents to place limits on their children's abilities. For instance, when it comes to speaking, is it advisable to teach a child two languages at once?
Some parents will think not, believing there is the potential for confusion. However, the real answer is an unqualified yes! The following post takes a closer look at the facts:
Most children who are raised bilingual do resort to mixing as they sort out both languages. In addition, one of the languages often has a stronger influence on the child than the other. Kids who have a smaller vocabulary in the minority language may draw on words from the majority language as needed.

Experts agree that mixing is temporary. Eventually, it goes away as a child's vocabulary develops in both languages and she has more exposure to each one. Read more at Baby Center…
It turns out that learning two languages at the same time is beneficial for children. For one thing, it helps them master the rules of language in general. In addition, babies can learn two different languages comfortably and at a faster rate than you think. What's more, it provides them with cognitive advantages that only bilingual children enjoy.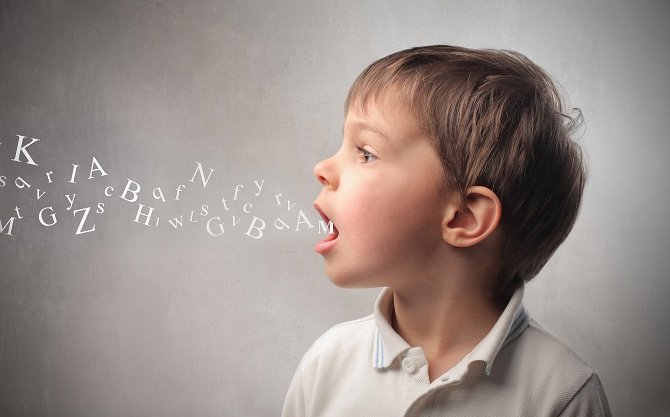 Okay, we've determined that learning a second language is good for children — so when should the educational process begin? This may come as a surprise, but one mother says age 3 or 4 is appropriate. She has seen it work with her own children and gives her experience in the following post:
Ms Yi, who moved to Tasmania in 2010, said she wanted her daughters to learn Chinese for cultural and practical reasons.

"I'm originally from China so I would like my daughters to learn my mother tongue, and another language also gives them more opportunities," she said.

Five-year-old Sophia started studying at the Tasmania Chinese School when she was three, and her two-year-old sister Grace will start when she is a year older.

"It's good to start children at about three or four," Ms Yi said. Read more at The Mercury…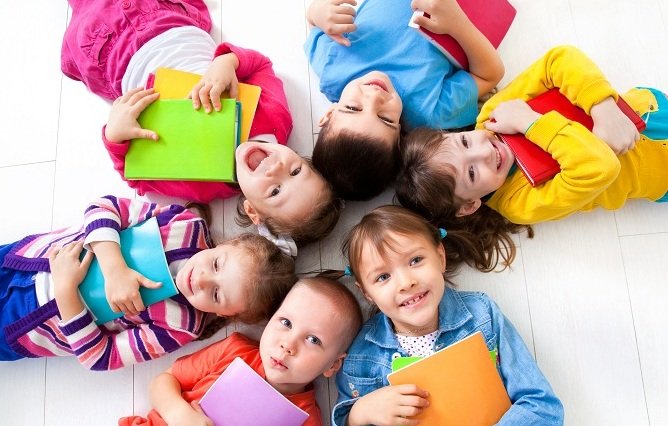 Now that you know about the benefits of children learning another language and see how young they can begin, why not go ahead and try it out with your kids? If you need some good advice on how to get started, the following post explains some possible tactics in an effective manner:
Here are 3 options that may work for your child and family:

One person or parent, one language — One person speaks one language to the child and another person/parent speaks another language. For example, mom speaks French to the child and dad speaks English.

One place, one language — One language is spoken at home and the other language is spoken at school.

One activity, one language — One language is spoken at home and another language is spoken during a specific timed activity. For example, Spanish is spoken at home and English is spoken during story time each day. Read more at Pregnancy to Parenting…
If you are multilingual yourself, you have an obvious advantage in the ways you can help your children with their second language education. All of the aforementioned methods of teaching are open to you. On the other hand, if you only speak English your best option is to employ the "One Place, One Language" approach. Finding the right school for your child will be paramount — and that means learning more about Spanish for fun! In our Spanish immersion preschool, your child will master the language and learn about the culture in a fun, participatory way.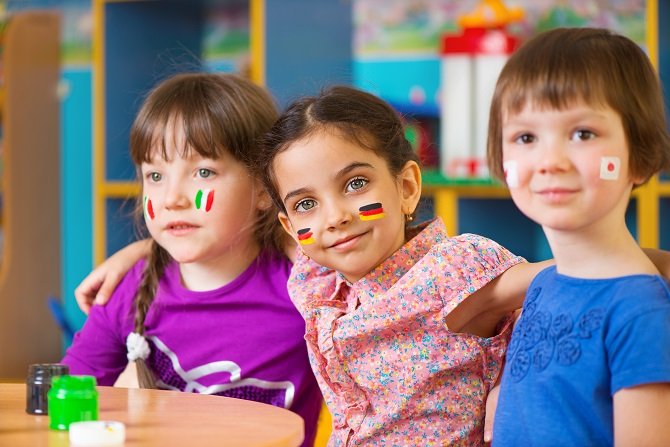 At Spanish for fun!, we understand the educational value of play as a teaching method and we incorporate it into our daily activities. We also cultivate a loving environment that makes use of all five love languages to ensure your child feels secure and nurtured. We invite you to visit any of our campuses to see how we conduct our programs. Get in touch with us today on 919-881-1160 or complete the form on our website to schedule a tour. We look forward to showing you why your child will thrive with us.