As you search for the best preschool for your child, you may come across more than one that you feel would work. It can leave you feeling overwhelmed because there's so much to think through. Plus, all of them will have genuinely good things to offer. (They wouldn't be in consideration otherwise.) This post will help you establish the criteria necessary to make the right decision. Ok, let's get right to it.
One major point to consider — possibly the most important of all — is accreditation. Go through your list of preschools and make sure they have received accreditation from a recognized credentialing agency. In North Carolina, that body is the Division of Child Development and Early Education. The following post addresses why it matters:
Why Preschool Accreditation Is So Important

When you are looking for preschool for your little one to attend, you may see that some say they are accredited, some may say they are licensed, some may be both and still others may have neither. What is preschool accreditation and why is it important? Preschool accreditation is a voluntary process that is designed to improve the quality of preschool programs. A preschool that is accredited is guaranteed to offer its students a high level of care in a cheerful, academic environment. Read more at Very Well Family…
Accreditation is an easy way to determine whether key standards have been met by the preschools you're considering. If any of them aren't accredited, remove them from your list.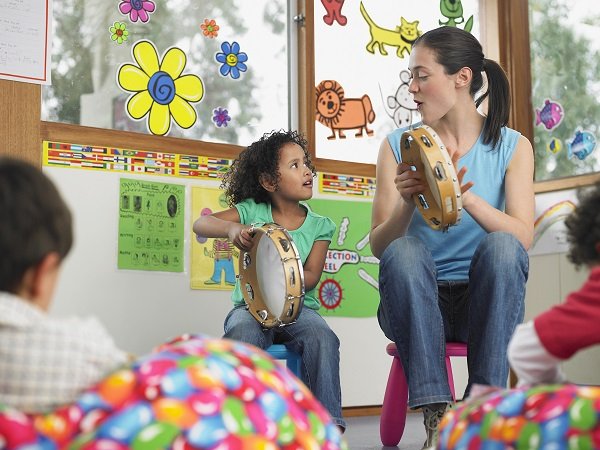 Another thing you should look at is the method of learning your child will be exposed to. Avoid any preschool where the program seems to be an adult curriculum offered in a baby version. Children's learning styles are distinct from adults'. A good preschool's teaching process will reflect this fact. Get more details here:
What Does "High Quality" Mean?

No two preschools look or feel exactly the same. But all high-quality programs have some things in common.

Teachers in high-quality programs build on what your child already knows and can do. They provide materials and experiences that are challenging, but that children can do with a little help. This is called developmentally appropriate practice (DAP). Developmentally appropriate practice means

Teaching based on each child's age and stage of development
Helping each child meet goals that are just right for that child

Valuing and including each child's family, language, and culture. Read more at NAEYC…
Give special consideration to programs that develop your child holistically — addressing both their cognitive and social growth.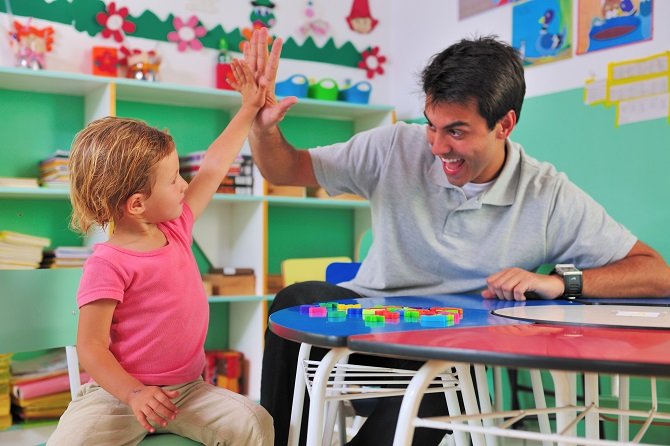 Weigh any extra benefits your child will reap from their preschool experience. In addition to gaining basic skills, determine if there are long-term advantages to attending one daycare over another. An outstanding example of this is described in the following post:
What Is Bilingual Preschool & Should You Consider It for Your Child?

In a bilingual preschool, instructors conduct activities in a second language either mixed with the first language or as complete immersion throughout the whole school day. The goal is to expose young learners to a new language they can become proficient in and use later in life.

There are different types of bilingual programs depending on the amount of time devoted to the second language in the classroom:

Complete or 100% immersion means the program is held 100% in the second language
Partial immersion programs are conducted in the foreign language about 50% of the time

Two-way immersion, also called bilingual immersion, combines language minority and language majority students in the same classroom. Instruction is in both languages and idea is to get both types of speakers proficient in both languages. Read more at Wonderschool…
These are just some of the qualities you'll find in an outstanding bilingual preschool. If you're interested in locating a daycare with these excellent advantages, There's good news below.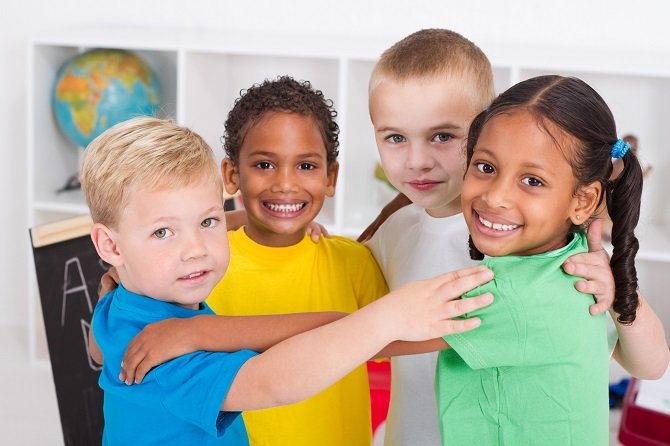 Spanish for fun! is a Spanish immersion preschool designed with your child's development in mind. All four of our campuses have earned a 5-star (highest) rating from the NC Division of Child Development and Early Education. Our students learn, share and discover through age-appropriate, play-based activities that make the educational experience natural and fun.
To learn more about us, or to schedule a tour of any of our campuses, call us at 919-881-1160 or complete the contact form on our website. We welcome the opportunity to show you why your child will thrive with us.