As the days grow longer and the temperatures begin to rise, the excitement of summer's approach can be felt. After Christmas, summer is arguably the most exciting time of the year for children. They get to spend each day having fun in a less structured way than during the school term. Playdates, vacations, family get-togethers, and outdoor recreation are common. With all this fun going on, it's crucial for children to maintain good nutrition in summer for fuel and proper development. Let's take a closer look at the three things that form the foundation of a healthy summer diet for kids.
Eat fresh, not factory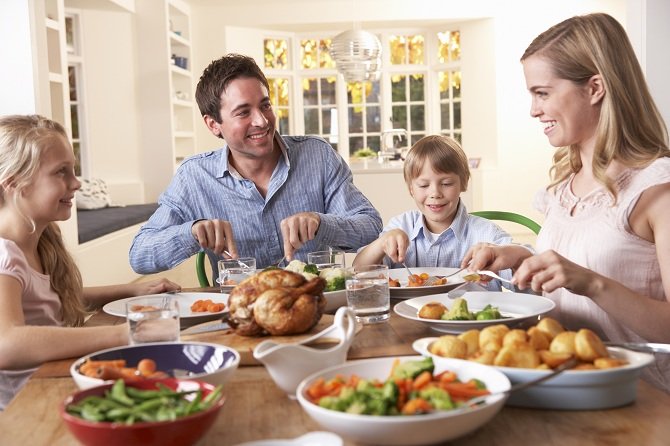 Keep healthy food options within reach, eating fresh needs to be convenient to become routine. The following article suggests only stocking your home with healthy foods to avoid temptations. Read on for more.
It can be easy to reach for pre-packaged foods when looking for a quick meal or snack, but processed foods often contain added sodium, sugar and fat. Summer is a great time to take advantage of all the fruits and vegetables that are in season.

Keep only healthy choices at home. If you keep cookies and chips in the pantry, then it's likely your fruits and vegetables will go to waste. Fill your pantry with healthier options like canned tuna, whole-grain crackers and unsweetened applesauce. Prep fruits and veggies for easy snacking, and have string cheese, boiled eggs and deli meats on hand.

Offer a balance of nutrient-dense foods. Provide your kids with a variety of foods and make sure you're offering a balanced diet with fruits, vegetables, grains, protein and dairy in meals. "Focus on nutrient-dense foods that provide the vitamins and nutrients that support your child's health and growth," says [Otoniel] Santiago. Aim to include a healthy source of protein (whether plant- or animal-based) in every meal and snack. Read more at Children's Health
If you want your kids to eat healthy, but fill your home with junk food, it's self-sabotage that will fail to deliver the desired outcome or teach the proper principle. Keep your shelves filled with healthy choices.
Water is life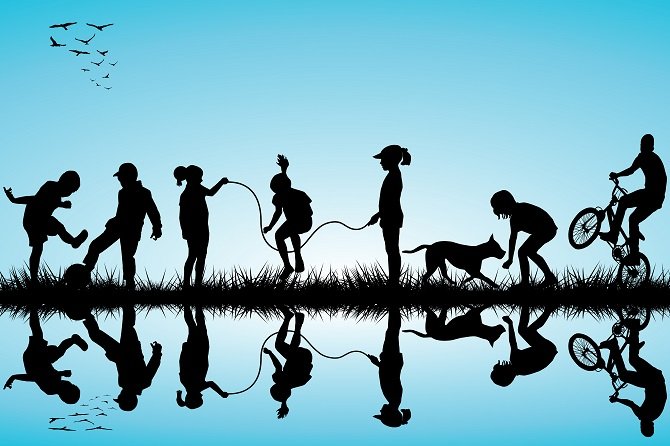 When summer temperatures are scorching your little ones' outdoor activities, you can be sure they're losing a lot of water. To avoid this unhealthy state, they will need to stay hydrated with replenishing fluids. The ideal solution will be drinking water, which is easily one of the most important (and simplest) things you can do to promote good health. Below, you'll find a helpful piece with additional details.
"If kids are outside, being active and sweating, they need to stay hydrated," [Jennifer] Hyland says. And though it may be tempting to just let the kids grab whatever they want out of the fridge, it's important to keep control over what they drink.

"Sugar-sweetened drinks are not recommended at any time of year," she says. "That includes sweet teas, lemonade, juice or soda." Instead, she suggests things like adding fruit to water for flavor, or even sparkling flavored waters as a way to keep things fun and interesting.

She also says 100% fruit juice is okay in moderation. "But no more than a cup a day," she suggests. "Kids, especially when they're thirsty, can down several cups of juice at a time, so you want to keep them from drinking too much sugar." Read more at Cleveland Clinic
It's okay to have other healthy drinks available when your children are thirsty, just be sure that promoting water is a key part of your summer health agenda.
Good, and good for 'em

It's difficult to reject a well-prepared entree or a scrumptious snack, even for picky eaters. Perhaps your unsuccessful attempts at getting your children to eat healthy are due to the fact that the foods you're offering simply aren't tasty enough. If you think this may be an issue, try serving the savory dishes in the attached story.
Individual Seven Layer Dip in Jars with Baked Tortilla Chips
These little jars are like nachos for the road—with plenty of protein from zesty black beans and taco-spiced Greek yogurt, heart-healthy fats from avocado and a little crunch from toasted corn. Homemade baked tortilla strips are a perfect dip delivery system; their length helps you dig out every last bite from the portable jars.

Turkey, Cheese & Veggie Plate
This colorful picnic dinner idea features tasty munchies you don't need utensils for and mild flavors that kids prefer, like deli meat, cheese and crunchy raw veggies. It's easy to assemble this complete menu, and adults will enjoy it as much as the kids. The menu calls for store-bought hummus and cookies, but you can easily make them yourself. Read more at Eating Well
If you're salivating after reading that, you don't need the point explained further. "Good food is good" covers it pretty well. Make these delectable dishes and keep your family happy and healthy with every meal you serve.
In addition to merry mealtimes, if you're looking for other fun-filled experiences this summer to give your children a formative leg up, our Summer Adventure Camp 2022 will be perfect. Your little ones are certain to have a grand time, with bubble parties, gardening, theater shows, cooking, craft making and sports among the many fun-filled activities they'll find at SPANISH FOR FUN!. Just imagine the developmental benefits of the aforementioned activities conducted in a play-based, immersion teaching method that makes learning Spanish easy and fun. If you want your children to enjoy the holistic benefits that come from being bilingual, call us today at 919-937-2050 and enroll your child in our unforgettable summer camp experience.