Temps are sky high, the sun is blinding, and every day runs long into the evening: Summer's in full swing. This is always a fun and active time of year, particularly for adults and older kids and teens who enjoy the vacation from work and academics that summer provides. Of course, there's another group who also enjoys the season and that's young children. Today's blog post is all about the little ones and summer fun, because there's no end to the list of activities you can savor together. Let's take a closer look at how you can make summer more awesome for your preschooler.
Outdoor Activities At Home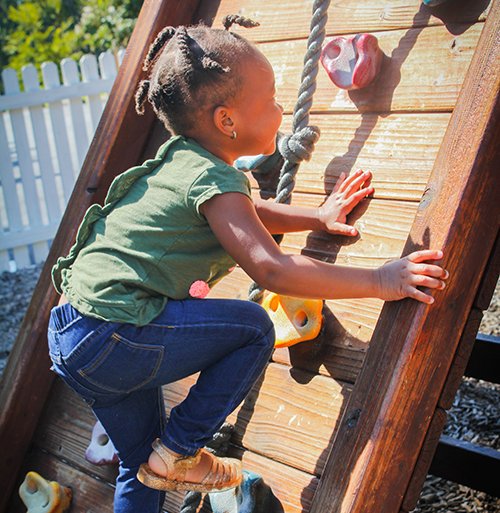 One of the most important strategies you can consider is making your own backyard the place to be for summer fun. The write-up that's excerpted below has some great ways to make this possible. Click the link for details.
Build a Backyard Obstacle Course

Construct a backyard obstacle course with hula hoops, jump ropes, sticks, stones, hoses, and other materials from around the house. Your kids can take turns completing it—and the person with the fastest time wins a prize!

Camp in the Yard

No campground? No problem! Pitch a tent in the backyard and spend the night underneath the stars. This free summer activity has one major benefit over normal camping: There's a working toilet merely feet away!

Plan a Bike Parade

Encourage your kids to decorate their rides with streamers, stickers, flags, and more—then let them cruise around the neighborhood to show off their creation. Read more at Parents
Fun and Creativity
Between the ages of three and five, your children are still developing their fine motor skills. Incorporate activities into all the fun you're planning that promotes this progress. While it's just play to them, you know something more important is happening. It's a classic win-win scenario. The piece below has activities you can plan.
1. Jello party

Get a jelly-making pack and follow the instructions. Make the jello according to the directions given on the pack and add a few toys inside while it cools. After it cools down, let your child explore through it. They would dig through the jello to hunt for the toys and play with them.

2. Window painting

Grab a dry erase marker and draw large outlines on your window for your kids to color. Remember to draw outlines on the inside of window's glass and let your little one paint on the outside to prevent the lines from getting smudged. Now, let your toddler paint the window in colors of their choice.

3. Frozen water beads

Toddlers may enjoy the sensory experience in this activity. First, grow the water beads by soaking them overnight in water. After they are grown and ready, scoop them into a container and refrigerate them for about an hour. Next, take out the frozen beads and put them in a larger tub to play with ease. Read more at Mom Junction
Simple and Fulfilling Activities
After making your home a fun-filled spot and including activities that aid in development, what else can you do? Well, sometimes the simple things matter the most. Exploring the beauty of nature is sure to be an enriching experience for you and your toddler. This post offers ways to incorporate nature into your preschooler's summer fun.
Take advantage of long sunny days by exploring the natural world (just don't forget the sunscreen).

Go bird watching. Take photos and keep track of your sightings. Use an app or guidebook to identify feathered friends.
Grow fresh herbs in containers. Use old coffee cans, milk jugs, mason jars, plastic cups, or anything else you have around the house. Keep your herb garden on a patio or windowsill.
Look for shapes in the clouds. Put a blanket in the grass and stare up at the sky. Take turns talking about what you see in the clouds.
Make a bird feeder. Watch birds visit your yard and add to your list of bird sightings.
Make fairy houses. Use moss, bark, and leaves to create a dwelling fit for Thumbelina.
Pick your own plants. Find a farm with blueberries, strawberries, raspberries, veggies, or flowers and get picking.
Plant a butterfly or hummingbird garden. Create a backyard wildlife habitat. Read more at Verywell Family
At SPANISH FOR FUN!, our play-based, language-immersion curriculum is fully geared toward promoting the cognitive and social development of your youngster. With four accredited and highly regarded preschools in the Triangle — two in Raleigh, one in Cary and the other in Wake Forest — there's sure to be a campus near you. Get in touch with us today to schedule a tour of any location. Call 919-881-1160 or complete the contact form on our website to set your appointment. We look forward to showing you why your child will thrive with us.