All good parents want the best for their children. They do all they can to give them an educational and developmental foundation that promotes a high quality of life. If this describes your wish as a parent, then you should definitely consider empowering your little one with the significant, long-lasting benefits of bilingualism. Contrary to what you might think, learning a second language won't be an overly difficult experience for your youngster. In fact, with proper instruction in a supportive environment, it's probably easier than you ever imagined. Plus, as study after study reveals, your child stands to gain so much. This post will take a closer look at the tremendous advantages bilingual children enjoy.
A Snapshot of Bilingual Benefits
When you think of your child learning a second language, what do you imagine are the potential benefits? One of the primary results is an increased capacity for problem solving beyond the general capabilities of monolingual children. Find out more in the following post:
Bilingual children between four- and eight-years old demonstrate a large advantage over comparable monolinguals in solving problems that require controlling attention to specific aspects of a display and inhibiting attention to misleading aspects that are salient but associated with an incorrect response. Read more at Child Encyclopedia…
As we've just learned, in addition to the obvious communication benefits of speaking two languages, bilingual children have problem-solving advantages over their monolingual counterparts. In our complex modern world, advanced problem-solving is a much-needed skill that any parent will want their child to begin developing as early as possible.
Intelligence and Concentration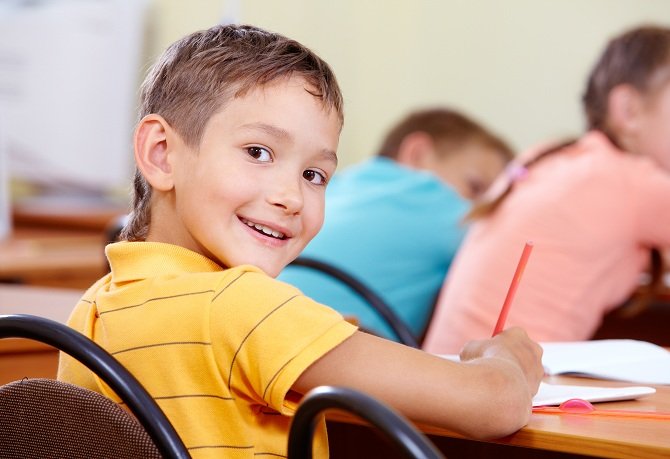 We live a fast-paced existence that's only getting faster. Children born after the year 2000 are identified as digital natives, meaning they are immersed in technology from their youngest years. While there are certainly benefits to this, there are also risks of decreasing ability in some key areas, such as concentration. The process of learning a second language can help to balance the scale. Take a look at this piece for more:
Bilingual parenting is one of the best things you can do for your child when it comes to boosting their brain function. There is evidence that the benefits of learning a foreign language include greater intelligence and better concentration.

With so many electronic devices for kids to play with that gives them instant gratification, it's good to give them an activity that doesn't do all the work for them or give instant rewards for little effort. With language learning, you only get out of it what you put in.

If you're worried your child may get frustrated trying to pick up one of the more difficult languages to learn, don't worry. Some languages are easier for English speakers to pick up. You may want to start there, and possibly add a third language at a later point if your child shows interest. Read more at Fluent in 3 Months…
Enrolling your child in a second-language program might be something you've never considered before now. It's totally understandable — but the potential for growth in your child's mental capacity and focus means you should give it serious consideration.
Brain Development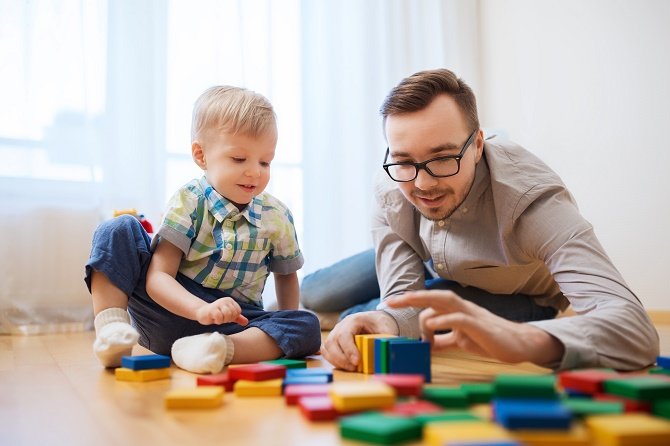 If you still aren't fully convinced, our last point just might seal the deal. Bilingualism has been shown to enhance physiological brain development in children. This gives second-language learners a head-start educational advantage over their monolingual peers. Keep reading below for details:
In a paper published in Brain Structure and Function, an international team of academics led by the University of Reading and Georgetown University looked at detailed scans of children's and adolescents' brains and found that bilingual participants had potential advantages of both grey and white matter than similarly-aged children who spoke only one language.

While bilingualism has previously been shown to positively affect brain structure and cognitive performance in adults, the paper is the most comprehensive analysis to date showing that the effect of speaking more than one language may have similar impacts on developing brains. Read more at Science Daily…
At Spanish For Fun!, we fully appreciate and understand the developmental benefits of bilingualism. Enrolling your child in any of our immersive preschools ensures that they will receive the highest level of care and age-appropriate instruction. Our top-quality teachers make learning fun and easy by turning it into play — the way children naturally learn.
If you are looking for a preschool that will offer your child the benefits discussed in this post, Spanish For Fun! is your best option. We combine the loving care that your child needs with Spanish language education, cultural learning and lots of fun. Get in touch with us today to schedule a tour of any of our four campuses, two are located in Raleigh, one is in Cary and the other is in Wake Forest. Call 919-881-1160 or complete the contact form on our website to set your appointment. We look forward to showing you why your child will thrive with us.