It's almost amazing to see just how much energy your preschooler has. They are basically in the mood to play from sunrise to bedtime. For the most part, this is the way of life for children at this age. If you have ever wondered why your child seems practically driven to play, this informative post is for you. Continue reading for some revealing facts about small children and how they learn.
Play Enhances Development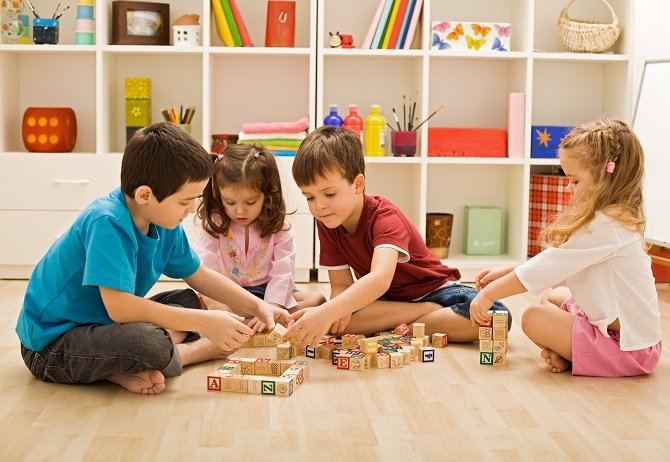 Experts in child psychology are huge promoters of play as a vital method of learning. They encourage parents to provide plenty of time for playful activities every day. This piece explains what they know that you may not:
While the benefits of play are innumerable — play helps children develop cognitively, physically, socially, and emotionally — there is more to play than fun and games.

Mayra Mendez, PhD, LMFT, a licensed psychotherapist and program coordinator at Providence Saint John's Child and Family Development Center in Santa Monica, California, tells Healthline, "Play is important because it provides a primary foundation for learning, exploring, problem-solving, and building an understanding of the world and your role within it."

But how do children learn through play? Well, it's simple. Play allows children the chance to emulate what they see and practice skills. It gives them an outlet for creativity and experimentation, and play helps them learn how to interact and communicate with others. Read more at Healthline…
As you see, play has a profound impact on your child's growth and development. This remains true whether the type of play is structured or unstructured. Both are extremely important. In fact, you can gain some crucial insights about your child from their unstructured play if you simply pay attention.
Play Can Express Interest
Whenever you notice your child repeat something unique during her playtime, you may want to look a bit deeper into it. She could be communicating an area of interest as in the story below:
Zoey was a grade four student in Stenhouse's after-school program who had zero interest in reading. "We started to notice she was creating elaborate apparatuses out of blocks," says Stenhouse, "and we figured out that she was building a set for a cooking show about pies." So Stenhouse and her colleagues took it up a notch by adding baking—pies, specifically—to the program offerings. After they talked about what she would need to make a pie, Zoey learned to write out a recipe and began to show an interest in cookbooks; this led to an increase in her desire to read. "It was incredible," says Stenhouse. "Expressing herself through play expanded her reading, and she won't put her books down now." Read more at Today's Parent…
Much can be gleaned from observing the games and forms of play your child is naturally drawn to. Allow them to direct their own interests — within reason, of course — and you may end up discovering some impressive natural talents at this young age that you can gently nurture.
Play Boosts Overall Wellness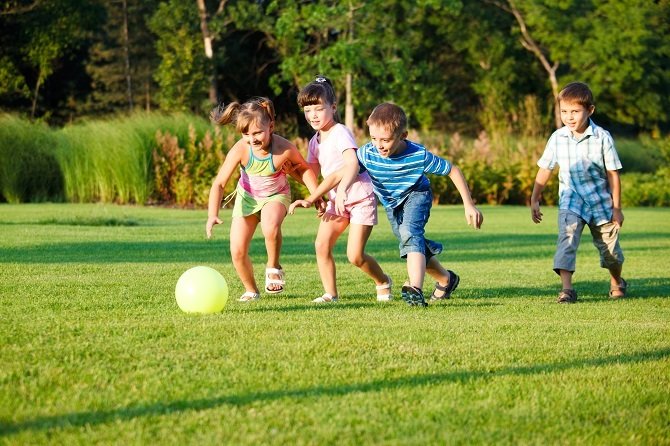 Does your child seem restless when they have to be indoors for long periods, even if they're surrounded by baskets of toys and games? It turns out that there's a developmental reason for this that's tied to the unique benefits of outdoor play. Let's take a look:
Playing outside actually boosts kids' academic achievement and improves their behavior.

Studies have shown that being outside also pushes kids' imaginations and lowers their stress. Their pretend play becomes more intricate and diverse than when they just play indoors. Even when their mud-pie days are over, kids do better outdoors.

Students at schools that have an outdoor component score higher in critical thinking skills, math, reading, and behavior. Also, kids who have had little outdoor time tend to not do as well in the sciences in college. So even if you live in the city, get the kids out to your local park or playground for some regular outdoor play. Read more at Great Schools…
You can see how crucial play is to childhood development. If you're the kind of person who appreciates life hacks, here's a great one: When the time comes that you're searching for a preschool for your child, select one that understands the connection between play and development. We certainly do at Spanish For Fun! — as demonstrated by our play-based curriculum. We're proud that our students learn in the most natural way for their age.
If you are looking for a preschool that will offer your child the benefits discussed in this post, Spanish For Fun! is your best option. Get in touch with us today to schedule a tour of any of our four campuses, two are located in Raleigh, one is in Cary and the other is in Wake Forest. Call 919-881-1160 or complete the contact form on our website to set your appointment. We look forward to showing you why your child will thrive with us.