There isn't much to consider when it comes to the type of relationship you have with your child before they reach preschool age. Their speech is limited at this stage, their reasoning is suspect and their life experience is extremely narrow. You are the parent — the authority figure — and there's little to discuss about it.
As the days go by, however, children seem to quickly get to the point where they can process what you tell them. They begin to draw their own conclusions about the validity of your comments and commands. This can lead to them arguing with you or even being defiant.
When this occurs, you face the challenge of deciding how to handle your child in the best way possible. Should you react as an authoritative parent and refuse to be defied? Or, do you negotiate with your child in a way they will understand to reach a compromise?
What's the priority: to be a parent or a friend? Many of us are quick to say the former, but we often act like the latter. The following post discusses the issue in clear terms:
Be Your Child's Parent, Not A Best Friend

IT is a misconception that a parent can be a child's best friend. Friends are a group of people that generally have the same ideas and notions about life and are considered equals. Children and adults almost always have different ideas about what they should be doing, and are certainly not equals. Children will have many sets of friends throughout their lives, but they will have only one set of parents. Read more at Jamaica Observer…
Okay, you can't abdicate your responsibility as a parent. But can't you maintain that role while also being a friend? The following post looks at this from both sides:
Can you be a parent AND friend to your children? Experts give their opinions

Fathers who try to be their sons' best friends are being blamed for boys failing and falling behind girls at school.

Educational expert Barnaby Lenon says dads should instead supply the discipline boys need.

It has long been said that parents of both sexes need to provide rules and structure to their children instead of trying to please them. Two parents argue whether friendship is possible.

No, says Amanda Killelea

Part of me would love to be the "cool mum", the mum who all my daughters' friends think is great. Read more at Mirror…
Finding a healthy balance of the parent/friend relationship with your child is possible and can be extremely beneficial for you both. It requires being able to recognize when you need to adjust your parenting style and then being flexible enough to do it.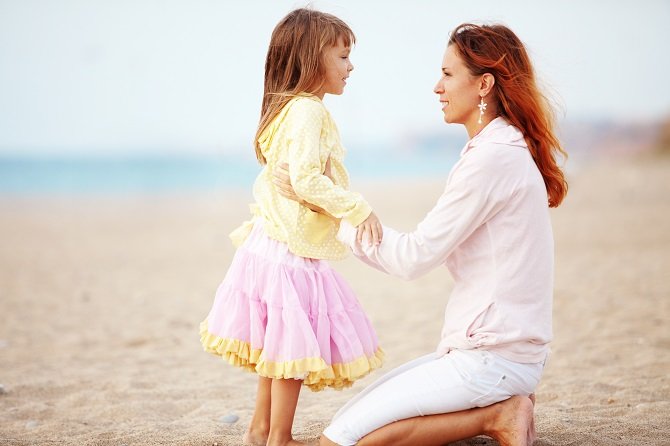 Forging a strong but accommodating relationship with your child means using different tactics at different times and stages of their life. The following post tells the story of a parent who is learning how to go about this very thing:
Why You Need to be a Parent and a Friend to your child

"You are being SO UNFAIR!"

"The answer is NO! I'm your parent, not your friend. End of story." Her face was pinched into a scowl and she began digging through her purse for her car keys. Meanwhile, her teenage son waited on the opposite side of the car, continually brushing back his shaggy hair that kept falling into his eyes. His acne riddled face was contorted in anger and as soon as his mother unlocked the car door he forcibly flung his backpack in the car. His mother's angry retort to such behavior was muffled by the car doors slamming. I unlocked my own car that was parked next to theirs in the school parking lot and felt a pang of sadness wash over me. 'Oh Mama, I hope you change your mind,' I thought to myself. Read more at Today…
Remember, you are your child's parent by virtue of birthright, but how you handle the rest is entirely up to you. The key thing is to raise your youngster in a loving home that makes them feel secure and supported. Outside of the house, you can fortify these feelings by being selective about your child's caretakers and educators.
If you are searching for a preschool that will offer your child a safe, loving environment and an educational jumpstart, Spanish for fun! is your best option. Get in touch with us today to schedule a tour of any of our four campuses. We would be delighted to show you our facilities and our time-proven teaching methods.
Call 919-881-1160 or complete the form on our website. We look forward to speaking with you soon.