There are many ways through which children can learn. Each has its own benefits and can have a positive impact on your child's growth and learning experience. Life today is becoming more and more dependent on technology, such that if a child was away from gadgets for 24 hours, he could literally feel sick! Yet, there is so much your child can learn from the natural environment. This post will shed some light on this amazing topic.
First of all, did you know that a healthy interaction with nature contributes to your child's learning process? The following post gives insights on the subject:
Lessons our children can learn from nature

Children and nature go together—or they should. Recent studies record the importance of introducing children beginning in the early years to the natural world. Their social, emotional, and physical health depends on this exposure to be developed. And because we are part of nature, as adults, we must do what we can to ensure that our children have opportunities to get close and personal with their environment. Read more at The Manila Times…
The fact that there are diverse things in nature means you can be sure that there are many things your child can learn. Colors, textures, shapes, movement and the uniqueness of each part of nature are just a few things your child will encounter out there.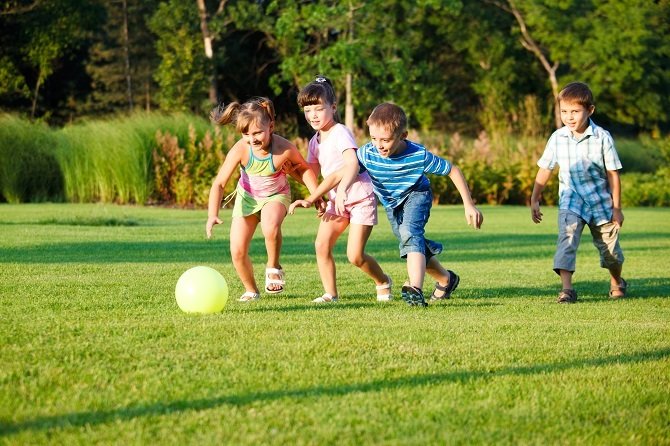 Beyond the elements of nature, your child can get a lot of lessons from the natural world. The following post explains some of the important values your child can acquire through a healthy interaction with nature:
Time Outdoors Creates Lifelong Nature Stewards

Children who spend time immersed in nature become children who want to protect nature. In their study, "Nature and the Life Course: Pathways from Childhood Nature Experiences to Adult Environmentalism," Nancy Wells and Kristi Lekies found that children who had many "wild" nature experiences, such as, hiking, camping, and fishing, became adult stewards of the natural environment.

Scary stories about global warming and exhortations to "reduce, reuse and recycle" are less effective at creating global citizens than nurturing a love for and curiosity about animal and plant species. We spend time crunching leaves, watching spiders spin webs and helping plants grow. The wonder that enables 4-year-olds to spend twenty minutes just watching a woolly caterpillar try to climb the sandbox wall, failing and trying, again and again, is the same force that will compel them as adults to want to preserve our planet. Read more at ORAEYC…
Our nature preservation efforts should be directed at children who will then grow up with a sense of stewardship of the environment.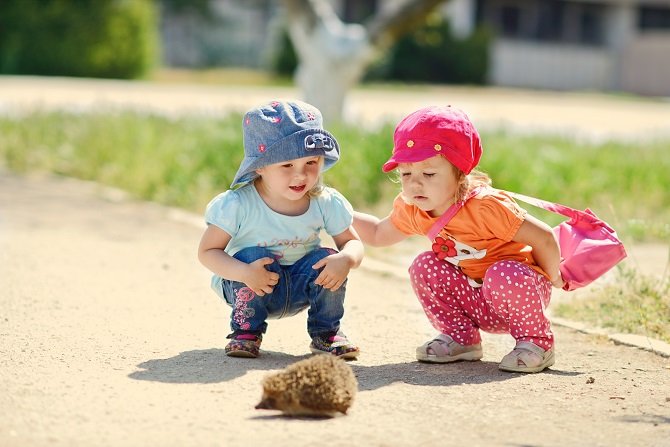 This fact has been established through research. Children who are environmentally aware are likely to be the champions for environmental preservation, as the following post describes:
Children Who Play Outdoors Are More Likely To Protect Nature As Adults

Want to protect nature, curb pollution, and slow climate change? It is as easy as telling your children to go play outdoors according to a study from the University of British Columbia.

The study, published in February 2017, demonstrates that children who play outside are more likely to cherish and protect nature when they become young adults. This may seem ever more difficult to do as kids get drawn into sitting on the sofa in front of the TV or playing on an iPad. Read more at Forbes…
This brings us to the importance of play as a way of learning for children. As simple as it looks, your child stands to gain a lot from playing and more so, outdoor playing. This is a value that needs to be embraced, both at home and at school. Finding a school that appreciates these simple but critical facts is a huge bonus.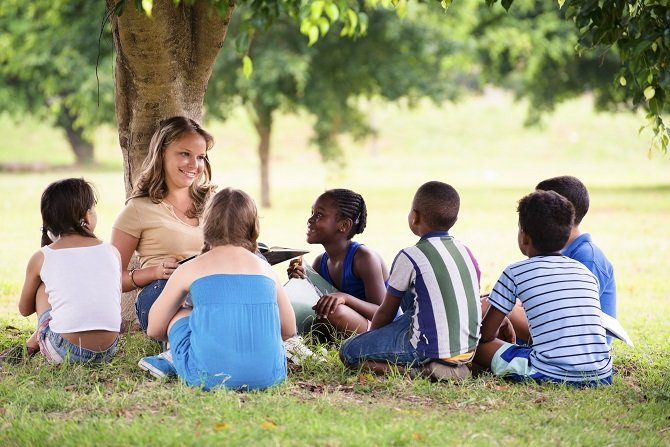 If you are searching for a preschool that incorporates all these factors into its curriculum, look no further than Spanish for fun! We are a certified Spanish immersion preschool that understands how children learn, share and discover through play.
Additionally, our Spanish immersion program prepares your child to fit into a globalized world through the benefits of bilingualism. Get in touch with us today to schedule a tour of any of our four campuses, two are located in Raleigh, one is in Cary and the other is in Wake Forest. Call 919-881-1160 or complete the contact form on our website. We look forward to showing you why your child will thrive with us.