Developing an emotional attachment (bonding) with your child is critical to their development as it directly and significantly impacts their sense of self-worth and security. This connection will shape the way your child perceives him or herself and relates to others throughout life.
Clearly, creating a deep, strong bond with your child is one of the best gifts you can give them. The following post has suggestions to help you with the process:
How to Strengthen Your Bonds with Your Kids

Participation in the development of our children is the greatest gift we can give (and enjoy) in life. Successful bonding embodies meaningful contact, attachment, and nurturing for development of a healthy child. Research confirms that deprivation of successful bonding creates emotional and interpersonal impairment. Few priorities are greater than awakening and deepening within our children confidence and healthy character through experiences that they assimilate from our loving relationships with them. These bonding experiences form the solid foundation for their positive connections with others. Read more at Psychology Today…
Taking an inventory of how you bond with your child will help you establish whether you are on the right track. You can then ask yourself if it is effective, and how you can improve this special time.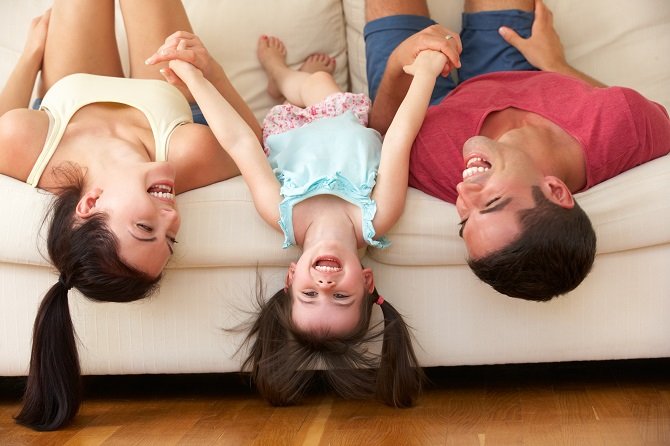 Bonding with your child takes time and effort, and sometimes you can get so busy that spending quality time with your little one can be a challenge. When this happens, you can still make a point of bonding with your child as you go through your daily routine, as explained in this post:
8 Ways to Bond With Your Children When You Are Busy

Our lives have become so busy and stressful to the extent that creating quality time with our own children is becoming more of a challenge. As working mums and dads or even stay at home mothers with a lot of responsibilities to juggle, we regularly feel guilty that we don't spend enough time with our children to nourish them emotionally and give them all the love and care that they need and deserve.

Fulfilling their basic needs is one thing and connecting with them is another. When it comes to bonding with your children, you don't have to do major things every day. By doing small gestures throughout the day, you let them know that they are always on your mind, no matter how busy you are. Read more at Identity Mag…
In addition to bonding with your child within your normal routine, you can strengthen your connection doing everyday activities together as well. A simple walk, for instance, can make a whole lot of difference, as discussed below:
The Easiest Way To Bond With Your Kids? Take a Walk

A walk with a baby, toddler or preschooler makes everyone brighter. With fresh air, exercise, and change in environment, walks are one of the best remedies for boredom, restlessness, sadness, or fussiness.

Walks also offer parents an ideal opportunity to help children learn concepts and have memorable experiences related to science, language, math, senses, nature, joy, and the community. Researchers found that daily exchanges between a parent and a child have been shown to expand children's knowledge and skills and have lasting effects on their performance later in life—walks give parents the perfect windows to engage in these exchanges. Read more at Motherly…
Once your child is certain of the deep bond they share with you, you can start looking for other caring, adults for him or her to connect with, to expand their growth even further. A key secondary bonding relationship for child can be with a teacher, another adult with whom they will spend a great deal of time.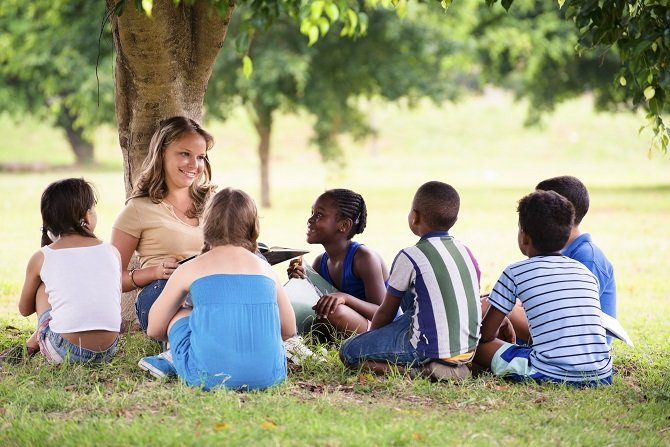 At Spanish for fun!, all of our teachers understand the importance of creating strong, nurturing bonds with our students to promote their cognitive development and sense of self-worth.
Our unique Spanish immersion preschool offers programs, including Parent and Me and Story Time, that not only allow you to get involved with our activities, but are also bonding opportunities for you and your little one.
If you are searching for a preschool that will offer your child a safe, loving environment and an educational jumpstart, Spanish for fun! is your best option. Get in touch with us today to schedule a tour of any of our four Triangle-area campuses. Call 919-881-1160 or complete the contact form on our website. We look forward to showing you why your child will thrive with us.